Preparing for Fall: Part 3
Decorating your Home
We continue our 4-part Fall series with ways to decorate your home for Fall! With Halloween, Thanksgiving, and Fall in general, there are so many ways to decorate your home this time of year and we're going to cover them all!
Fall Decor
We don't know about you, but when we think of Fall, we think of the colors nature brings in – golden yellows, burnt oranges and dark reds. Warm copper tones, yummy candles (we love anything pumpkin) and cozy blankets help create the perfect setting.
Accent with the colors of Fall
Take a note from one of our favorite designers, Sarah Richardson. Looking at the room below, most items are neutral. Pull in the look of Fall with accent pillows, a throw and small accessories.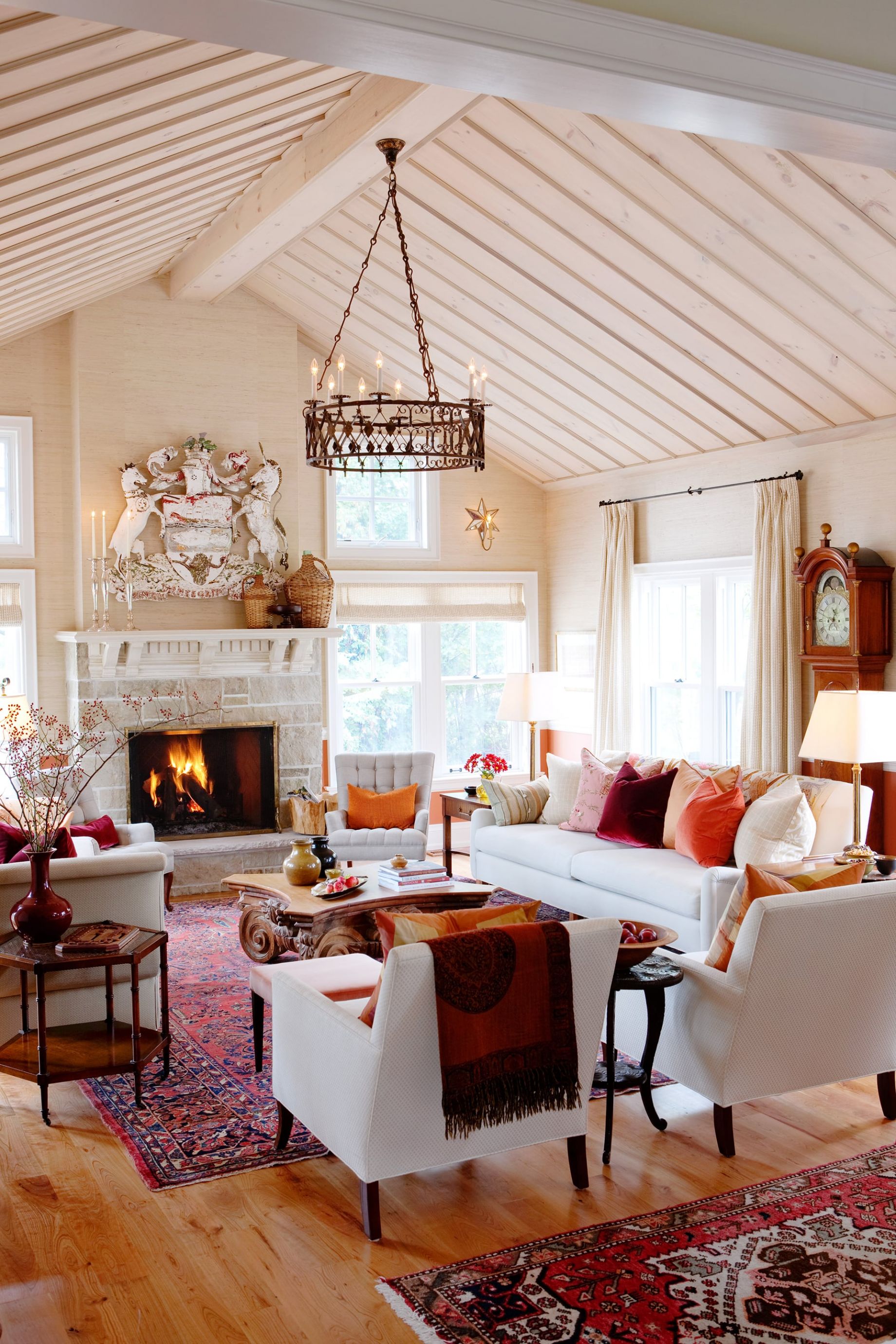 Source: Sarah Richardson Design
And in some cases, it doesn't take much to pull in the look of fall. In the picture below, the simple addition of the orange wreath gives a nod to Fall.
A new take on Fall decor
Having a lot of gray in our own home, this is one look we can definitely get behind. Add in a nice black and white buffalo check print in a stuffed pumpkin or cozy throw and we're set!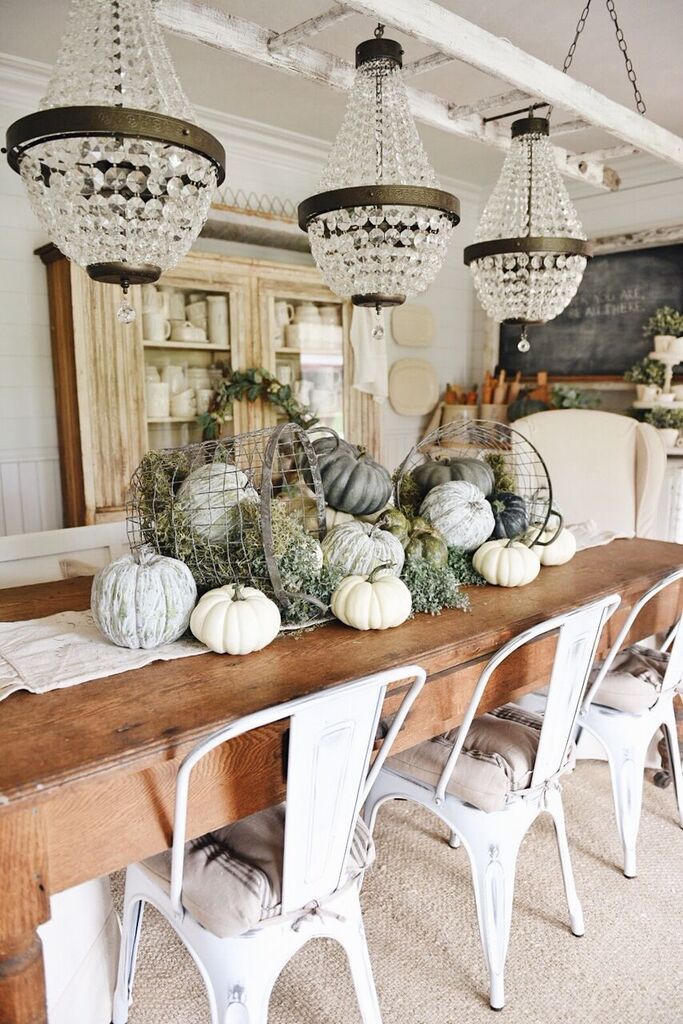 Source: 31Daily.com
Our 3 favorite Fall accents
Once Fall hits, these are the things we turn to:
Candles – As we mentioned above, pumpkin scents are our favorite this time of year. In addition to the ambiance candles provide, there's something so warm and cozy about the Fall scents.
Throw blankets – Not only are they functional, but bringing in a blanket can add another layer of texture and color to a room.
Coffee station – Sure we use it year round, but now is the time to take stock of your coffee station. Don't have one yet? Imagine one area on your counter which houses your most-used coffee accessories. Use a tray so things don't look so cluttered, and fill it with a sugar jar, container or cup for spoons and a couple mugs. Heading into the Fall consider adding hot chocolate packets and a container of marshmallows.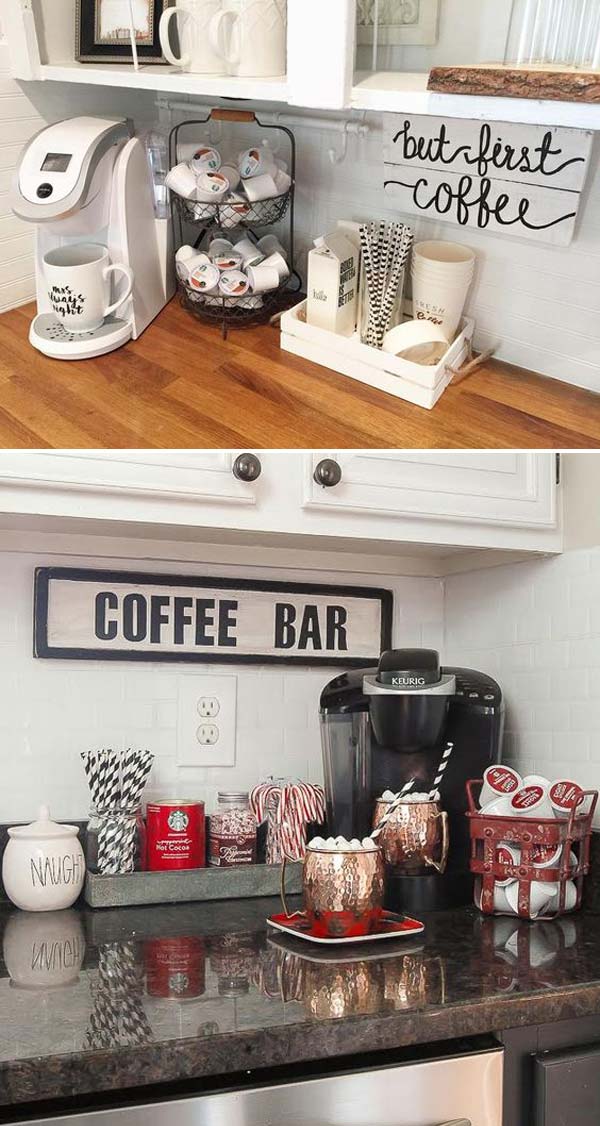 Source: HomeDesign Inspired
Halloween Decor
Are you someone who loves to decorate for each holiday? We do! You'll find skulls and skeletons at every turn in our house this time of year. Don't want to invest a lot of money? The Target Dollar Spot, Dollar Tree and your local thrift stores are great places to score some Halloween decor while not breaking the bank. Also be sure to check the clearance sections of your favorite stores after Halloween to stock up on supplies for next year!
Update an entry foyer to give your guests a taste of what's inside. Use a decorative tray to corral some items.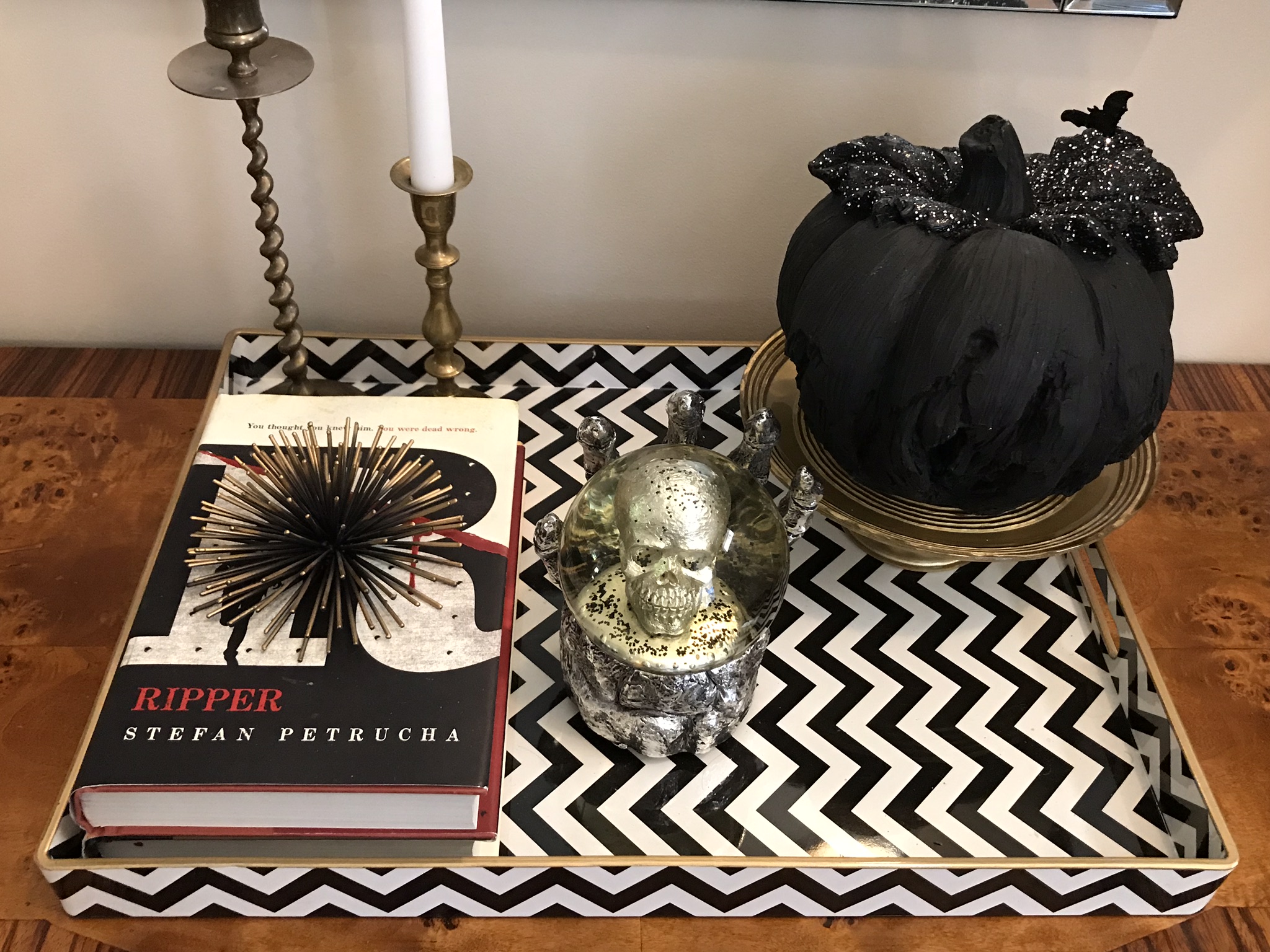 Have a bookshelf? Swap out a few items to bring in some creepy touches. Creepy cloth is a quick and fun way to decorate furniture too. Looking for an idea for the kitchen? Fill apothecary jars with candy corn, fake eyeballs or creepy critters.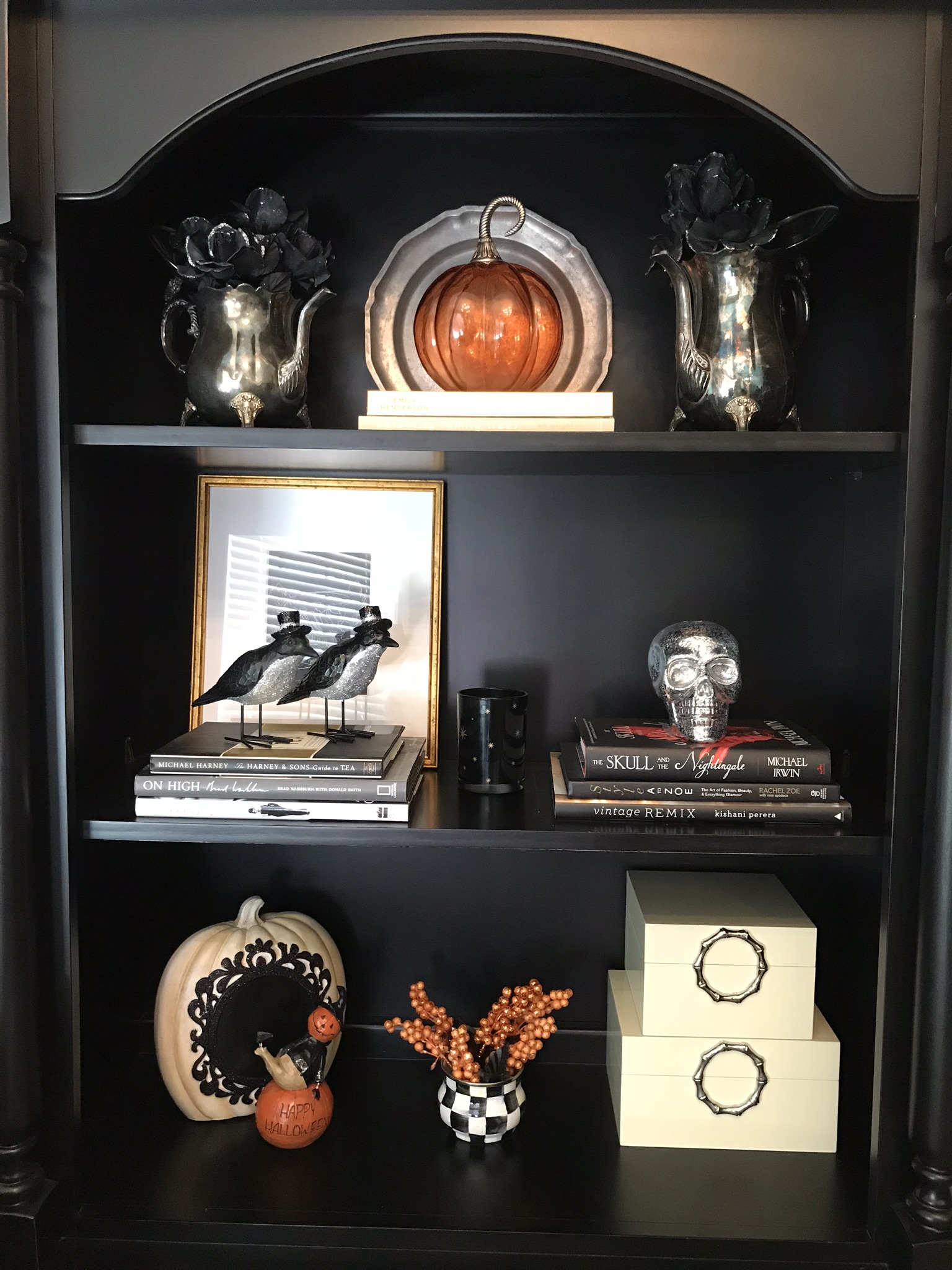 Thanksgiving Decor

We love a good tablescape! Thanksgiving is the time to pull out all the stops and create a masterpiece. This video from Southern Living shows how to create a beautiful modern cornucopia.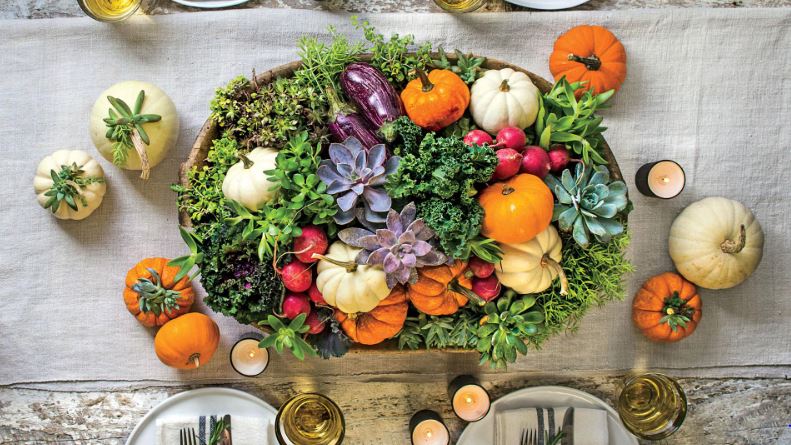 Source: Southern Living
Since food is the main focus this holiday, create a menu board that is functional, doubles as decor and saves you from answering the question "what's for dinner?". Hmmm… maybe we should incorporate this year round.
Source: Garvin and Co.
And we love the idea of creating a thankful board. Cut out leaf shapes and ask your guests to write what they are thankful for. String them across a chalkboard or empty picture frame.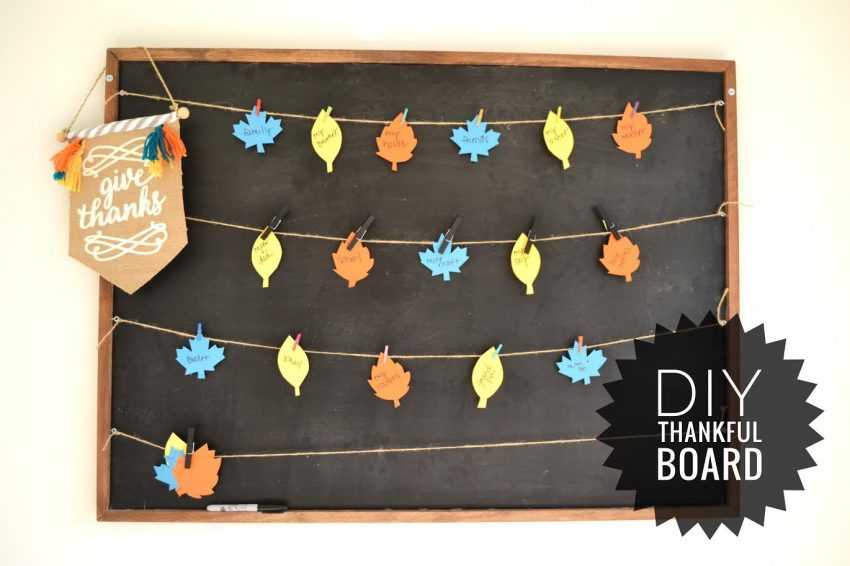 Source: A Blissful Nest
This time of year is a good reminder to reflect on what we are thankful for. Along with our family and good health, we're thankful for YOU! Our extended family, friends and our past (and future) clients who allow us to do what we love – helping you buy, sell and invest in real estate!
If you know anyone we can help get into a new home for the holidays, let us know! We would love to help!!
919.810.5013