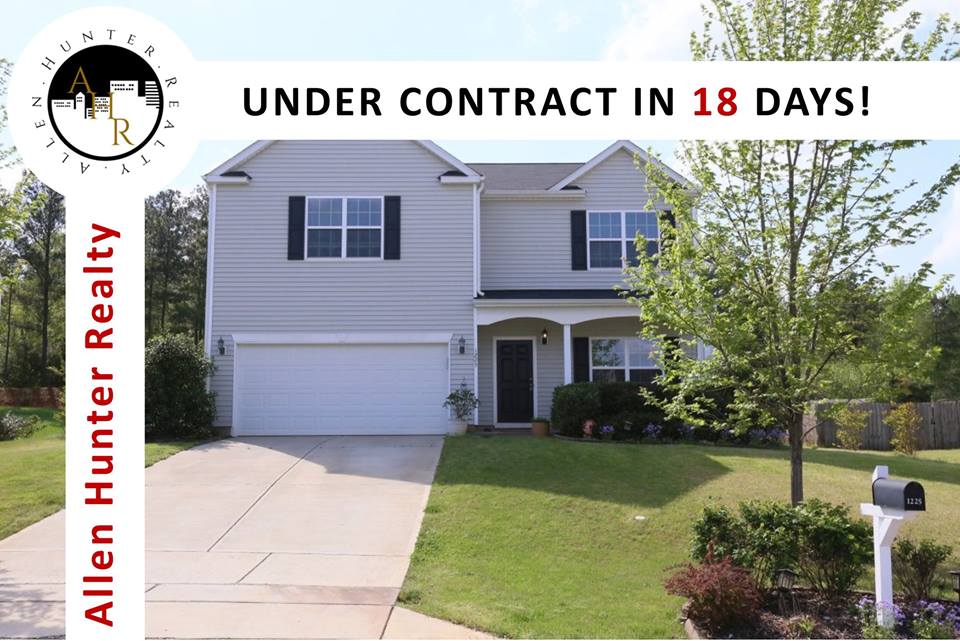 If you're thinking about listing your home and you're not sure which agent to list with, may I suggest that you list with Allen Hunter? While it might not seem that the listing agent matters, let me tell you – it does.

Not all situations are alike. Ours was one of financial constraints and major apprehension. Allen's initial meeting with us gave us an extremely clear picture as to what to expect. He is an educator! Our home was not in the most desirable area of Raleigh, but had many great things to offer a potential buyer. Allen highlighted these aspects and marketed our home with expertise! You could find our home on EVERY and I mean EVERY website that a potential buyer could review. We had four showings in less than 24 hours from internet posting! Bottom line, our home was evaluated, minimally staged (while we still lived in it with two kids and a dog), marketed and SOLD in less than 30 days!

Now to part two, buying a home…
This was our second home purchase. Our first experience with a realtor buying a home was terrible. We didn't realize how terrible until we went through the process with Allen. His ability to select potential homes to view just by listening and evaluating us while we walked through a home for sale was amazing! This man can read your thoughts! He actually selected the home we ended up purchasing and felt that it was the right fit the moment that we walked in the door, we saw many! He was patient and persistent. When it came to the negotiation process this man is a beast! He took control of our hot buttons and got them done! His knowledge of what is fair and right takes precedence in all of his transactions! He even has a contact list of amazing people to assist you along the way, from mortgage professionals to punch work. We closed on our new home 10 days after we closed on the sale of our old home!

Listen to what this man says, he will be your biggest advocate. He will make an overwhelming process seem attainable. We sold and bought in less than 45 days, with Allen Hunter's help, so can you!
— K. Hopkins, Buyer and Seller Client